Split System Air Conditioning Northern Beaches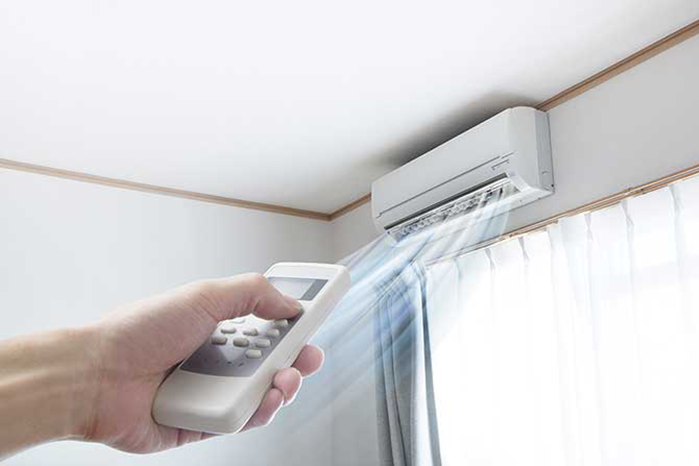 Inverter Technology For Split Systems
Inverter technology is your key to more comfort throughout the year as it maintains a constant temperature, saves costs (less energy consumption), and produces relatively less noise when used. This is achieved by controlling the compressor rotation speed more precisely.
Affordable Split System Installation Northern Beaches
Wall-mounted split AC systems, unlike ducted air conditioner units, are the best affordable option for a one-room, apartment, or small house as they are relatively cheap to buy (depending on how many indoor units you require) and there is no duct work required. Inverter air conditioners are quieter to run and have lower running costs compared to the standard air conditioners. Most split system air conditioners these days are inverters.
Independent Temperature Control
Each indoor unit is able to control the room that it is installed in, thus each room can have a different temperature.
Many split air conditioning systems have air filtering and humidity control functions that regulate the amount of dust and humidity in a room. This gives sensitive customers (children, elderly, asthmatic, or allergic users) ease of mind and body.
⦁ Flexibility to heat or cool where required
⦁ Low initial cost
⦁ Low maintenance cost
⦁ Quiet operation
⦁ Reverse cycle (heats and cools)
⦁ Total control over temperature
⦁ Efficient heat pump technology
⦁ Inverter technology
Split System Installation Northern Beaches
AC heating and cooling can be awkward and expensive. First, you have to find the right place to put the air conditioning unit or heater and worry about potential noise.
PSB Air provides split system air conditioning units to keep your home or office comfortable without a traditional air conditioner's noise, vibration, or hassle.
Fully-customisable Cooling Solutions
With its wall-mounted design, split systems are perfect for anyone who wants an effective cooling unit without the extra work involved in installing a traditional central A/C system.
With PSB Air, you can heat or cool any room in your house with ease. The flexible design allows you to place the AC unit or heater wherever you need it (we'll advise you), and it's so quiet you won't even know it's there. Plus, with total control over the temperature, Sydney homeowners can relax no matter what time of year it is. We offer the best split system installation Sydney.
Top Air Conditioning Northern Beaches
Our range of split system air conditioning in Sydney is the ultimate choice in cooling relief, with several advantages over aging systems:
Sleep peacefully through the night
Stay productive and focus on work with no background noise
Energy-efficient and environmentally friendly
Save money on your electric bill, cooling only the room that needs it
They're an ideal air system HVAC for homes or businesses with limited square footage. Split system installation Sydney can be done easily and relatively quickly, and they're a popular choice for renovations or new construction projects. Finally, they're affordable and come in various sizes to suit any budget.
We are local to the Northern Beaches area, but provide one of the best air conditioner systems and services to all Sydney residents.
Read More
To choose the ideal equipment for your house is an essential decision when you require AC installation in Sydney.
From a variety of solutions to expert air conditioning installation, we are here to help you choose wisely ideal cooling system for your needs and budget.
As soon as we ensure that you know how to use all the features of your updated equipment, our aim for you and your family is to have relaxing, comfortable air, even for the hottest days of the summer.
Contact us to make an appointment for air conditioning replacement. We'll help you choose and install your new air conditioner.