Mechanical Ventilation Systems Services Sydney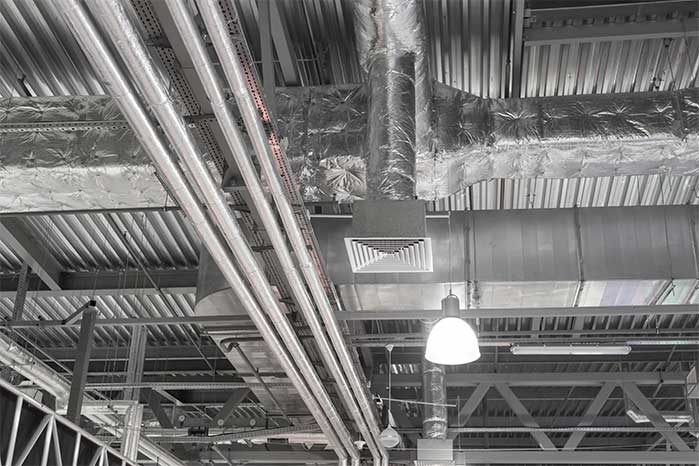 Top Mechanical Ventilation Systems & Services in Sydney
Do you want to enjoy fresh air, comfortable temperatures and get rid of mould and bad odours with mechanical ventilation systems?
Our Mechanical Ventilation Systems & Services in Sydney have many applications in homes and commercial or industrial buildings, whether you're keeping your home cool and dry in the summer or ventilating a kitchen, garage, bathroom or car park.
What is mechanical ventilation?
Mechanical ventilation ensures a comfortable indoor environment and protects the fabric of the building. It is ideal for Commercial Air Conditioning in Sydney and the Northern Beaches areas.
Controlled mechanical ventilation ensures regular exchange of air and constantly high air quality in house, apartment, office, car park or industrial building. This is necessary because consumed air does not conation much oxygen, but does carry substances such as carbon dioxide and water vapour.
Oxygen is vital for the human body, however. In addition, high air quality aids our physical and mental abilities, and ensures we experience a noticeable feeling of wellbeing.
Air purity is also an indicator of quality of life and should always be as high as possible for this reason.
Types of mechanical Ventilation
Ventilation systems come in many forms, depending on what you need them for and where they're installed.
Ceiling fans help to control temperatures in individual rooms. They circulate air to lower internal temperatures, but they don't bring new air into the space.
Roof ventilation systems bring cool air from the outside into a building and push out the warm air using fans. These systems can be solar-powered to reduce your energy bills.
Mechanical ventilators can deliver fresh air anywhere it's needed in your building through new or existing ducting.
Humidity can cause discomfort as well as mould and mildew growth, which is a health risk. Dehumidifier systems remove moisture from the air to leave your rooms feeling dry and comfortable.
If you are looking for more commercial air conditioning services, contact us today. PSB Air Conditioning can help you in areas covering the Northern Beaches and all of Greater Sydney.
To Choose the ideal equipment for your house is an essential decision when you require AC installation in Sydney. From a variety of solutions to expert air conditioning installation, we are here to help you choose wisely ideal cooling system for your needs and budget. As soon as we ensure that you know how to use all the features of your updated equipment, our aim for you and your family is to have relaxing, comfortable air, even for the hottest days of the summer. Contact us to make an appointment for air conditioning replacement. We'll help you choose and install your new air conditioner.