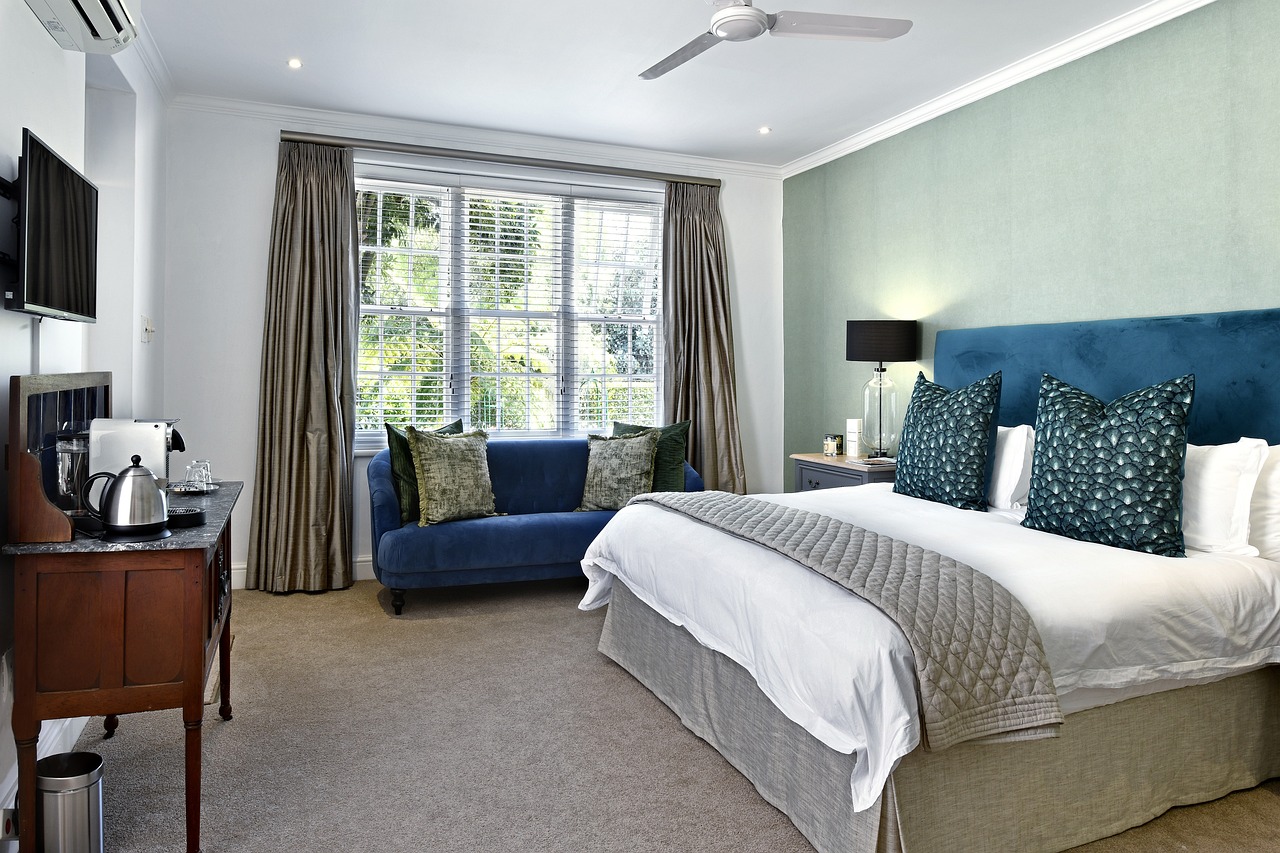 If you're thinking about replacing your air conditioning or installing a system for the first time, one of the biggest things you're probably considering is your budget.
The hot and humid summers in Sydney require an air conditioner that always works at optimum levels.
Not only do you want a top-of-the-line AC system with excellent energy efficiency ratings, but you also need to consider the cost of installation. There's no one-size-fits-all cost for AC installation, so it's essential to find a contractor that offers high-quality services at the best price.
At PSB Air Conditioning, we understand that finding the proper air conditioning professional to perform your AC installation may seem overwhelming.
Knowing the reasons behind seemingly expensive installation costs helps you find the company that fits your needs (and budget), so it's important to do your homework.
Below, we dig into a few common factors that influence air conditioning installation costs so that you know what to look for in an expert installer.
Size of the Space You Want to be Cooled
The first thing to consider when considering air conditioner installation is the size of the space you need to cool.
Is it a larger home? A condo? A small room with a low ceiling or a great room with a vaulted ceiling?
Each of these factors affects the size and type of air conditioner you need and, in turn, affects the cost of the installation. When choosing an air conditioner, take the following items into account:
The number of rooms you want to cool
Ceiling height of each room
Number of windows
Layout of the rooms
Total area of space to be cooled (length x width x height)
Each of these items not only influences what type of air conditioner you need but where to install it for maximum comfort.
Additionally, the larger the space you want to cool, the more piping and ductwork you may need, depending on the AC unit. If you don't already have the right configuration to support the air conditioner you want, adding the necessary requirements increases the installation costs.
Type of Air Conditioner
Once you've determined how much space you need to cool, it's time to decide what type of AC system is best for your cooling needs.
Split System
Split systems contain two units: one inside that holds the evaporator coil and air handler and one outside that holds the condenser and compressor.
Split systems also have higher SEER ratings of 25, making them an extremely energy-efficient choice.
Reverse Cycle Split System
Reverse Cycle Split Systems, also known as a heat pump, this type of system acts as both an air conditioner during the summer and a heater during the winter.
While they're a bit more expensive upfront, they may save you money overall by reducing your energy bills.
Inverter System
Inverter system air conditioners run your air conditioner consistently but at a lower power. They "sense" the temperature of the room and adjust accordingly.
This makes your system more energy-efficient, as the unit doesn't have to work as hard to keep your home cool.
Multi-System
Multi systems air conditioners connect several indoor units to one outdoor unit, helping you cool larger areas of space.
Window Wall Units
Window wall units mount on the outside of your home and, in some cases, act as both a heater and air conditioner.
Portable Air Conditioners
As the name implies, portable air conditioners allow you to quickly move them from room to room. While they are cheaper than more complex systems, they are limited to cooling small areas.
If you're unsure what type of air conditioner works best for your home and family, ask your air conditioning expert to help you select the best system for your needs.
The best air conditioning technicians know the pros and cons of different air conditioner types and can help you find the right one.
The Complexity of the Installation
Every home is different, varying in size, layout, and accessibility. That's why air conditioning installation costs vary so much. There's no way to estimate the final cost of the installation without thoroughly inspecting your home.
Below are some factors that may influence the final cost of your air conditioner installation:
Type and size of the air conditioner:
Some less complex air conditioners take a short time to install, while others entail more labour.
Larger air conditioners may require more technicians to handle, increasing labour costs.
Piping, ductwork, or cables required:
If you're upgrading your air conditioner or installing one for the first time, you may not have the right piping or ducts to support your new system. In that case, labour costs may increase due to more complicated installation issues.
You may even need to add new pipes or ducts to your home to accommodate your desired air conditioner.
Upgrading your electrical systems:
Again, sometimes, an air conditioning installation requires a bit more work than you originally thought. For instance, you may need a new thermostat or upgraded electrical metre board to run your new system safely and efficiently.
When you're budgeting for big-ticket home improvements like air conditioner installation, it's always good practice to do your research. You might want to get several quotes from installers to ensure you're getting the best deal from the most qualified company.
Your technician should customise your estimate according to the specifics of your home and the type of air conditioning system you want to be installed.
Final Considerations
As you're deciding which installation company to use for your new air conditioning system, keep in mind that you want a company that comes to your home and looks at the layout to assess the time and labour the job entails before providing an estimate.
Ask as many questions as you want to ensure you're not going to be hit with hidden charges after the fact.
Finally, be aware that your installer may run into unforeseen difficulties during installation, so make sure you have a budget plan for potential emergency costs.
By considering all these factors and understanding what your AC installation costs, you can budget better and ensure you get a reliable system.
PSB Air Conditioning Is Your Choice for Air Conditioning Installations in Sydney
At PSB Air Conditioning, we want to be your preferred provider of air conditioner installations in Sydney and the surrounding suburbs.
Our air conditioning services are of a high standard. From installation to regular maintenance to repairs.
We do the job right from the start, determining the correct unit type and size for your home, selecting a trusted brand, and using high-end parts and equipment to perform the installation – all of these while meeting your budget expectations.
Our experienced technicians undergo extensive training and use their knowledge to accurately evaluate, install, maintain, and repair nearly any type of air conditioner on the market.
Our motto, "improving lives by improving homes," means that you'll always receive superior customer service at an affordable price because we care about the comfort and safety of our customers.
Call our PSB Air Conditioning team today at 0402 684 317 and schedule a consultation to discuss air conditioning installation costs.
We'll take into account all of the variables and provide a price tailored specifically to your installation.
We look forward to answering your questions and helping you find the right air conditioning system to keep your family cool all summer long (and during winter).